Veative VR Learn - School's Virtual Reality Lab
Overview

Veative is a global provider of education technology to schools and educational institutions. Veative's focus is to bring significant educational transformation by introducing Virtual Reality based learning through immersive and interactive modules within classrooms.
Curating an ever-growing STEM library, Veative currently has the world's largest VR Library of more than 450 modules. Veative works to engage students with interactivity, thus closing the gap between knowledge and understanding. We also see immense value in empowering teachers, by providing meaningful reports and analytics.

Discover more about Veative Labs
STEM Library

Physics

Chemistry

Biology

Mathematics

Educational Tours

Language Learning
VR Learn for Schools
Enhance and Enrich the learning experience with our large collection of breathtaking content
A solution designed for education, which is practical and affordable to reach the masses
More than just Virtual Tours
Mapped to Curriculum Covering Science & Math
Delivers Interactivity via controller also on Google Cardboard Devices
Optional All-in-One VR headset with integrated phone
Flexible Deployment (Offline & Online Content Delivery)
Analytics (Blooms Taxonomy)
Classroom Management (Teacher Control App)
Demo VR Modules
Partnered with NISA
NISA-Veative PARTNERSHIP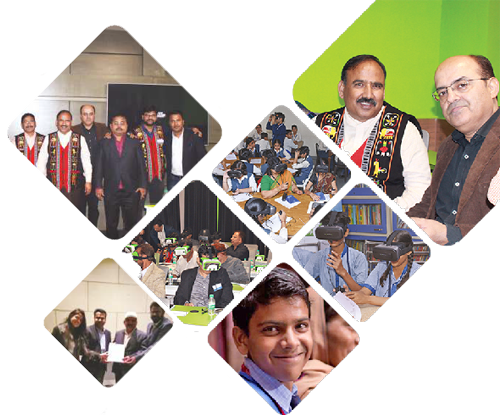 One of the largest education transformation initiatives in India

NISA has partnered with Veative, a worldwide leader in VR education. As per this partnership, Veative will set up Virtual Reality labs in over 50,000+ budget schools in India, which will reach about ~22 million students. This is set to be one of the largest education transformation initiatives in India, ever. These labs will be comprised of Veative's VR headsets, controllers, and classroom management tools. All headsets will be loaded with Veative VR Learn content, which is the largest interactive VR-based education library in the world.
Global Presence